We farm wine.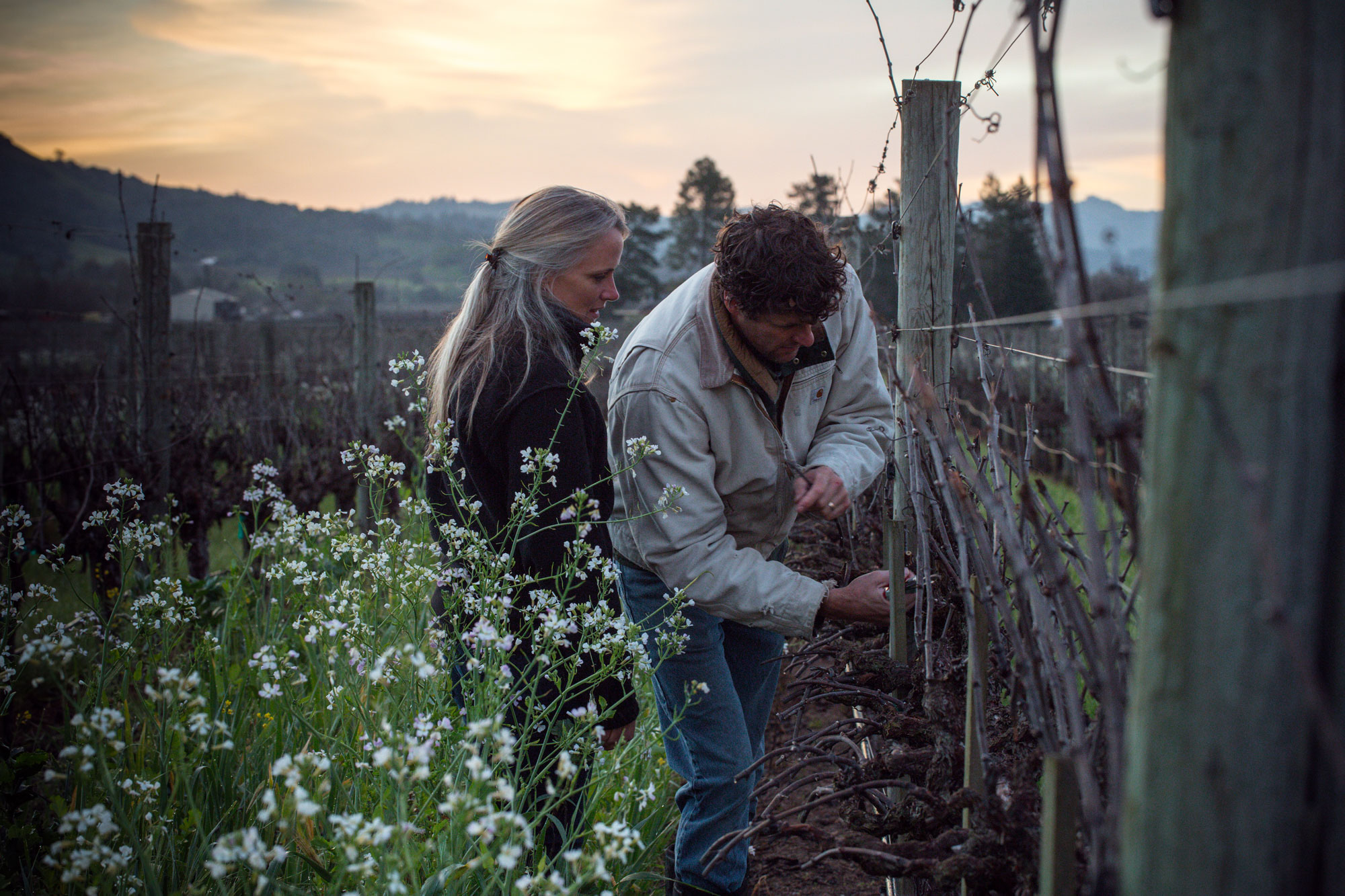 The French have a great word: vigneron
"Someone who cultivates a vineyard for winemaking."
Karin – That's as close as the French get to a word for a winemaker. The meaning is it's one who grows their own grapes for their own wine. We believe as they do... hands in the vineyards and on the wine. It's our European heritage guiding us...
Justin – Our strength is we grow our own grapes, and you never truly understand your vineyard until you make your own wine from them — you become a better winegrower understanding the intricacies needed to produce fine wine.
We begin with a silent vine.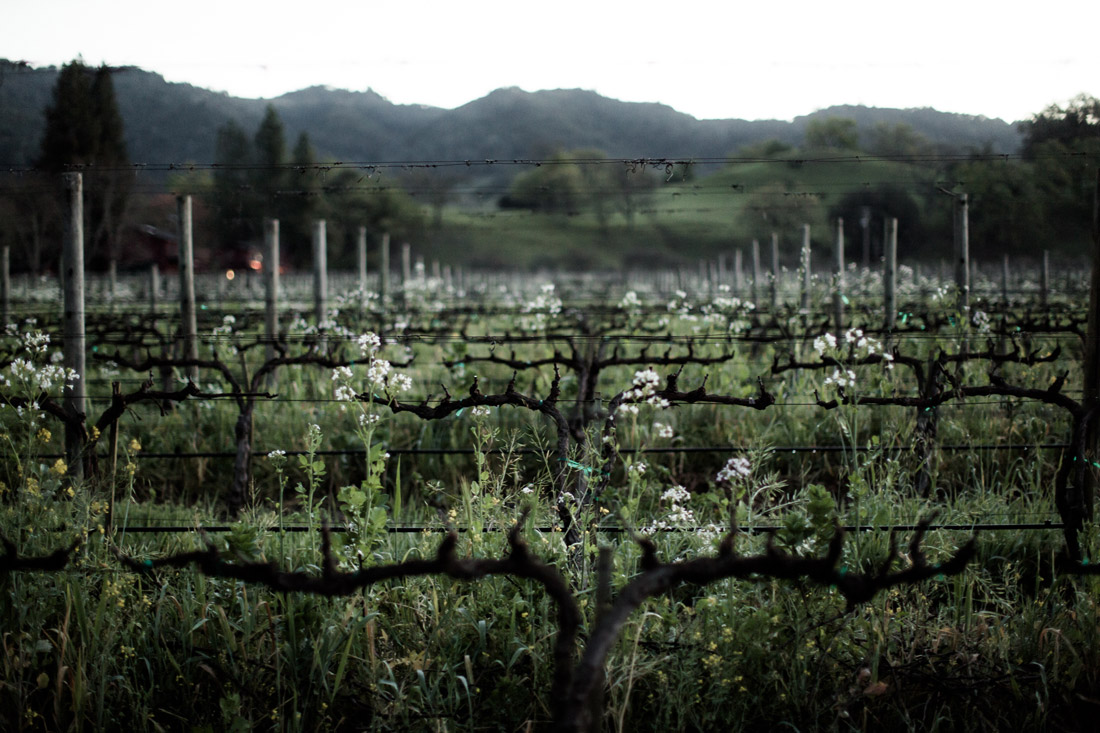 Justin – Each year brings something new. Rains, frost, summer heat, drought, you name it we face it. That's the thrill and challenge of farming. We say it's how you handle the challenges that separate the great winemaker from the average.
Karin – Of course we have data from many monitoring systems for temps, air and soil moisture throughout the vineyards — all very important. I can say the direction is ultimately decided by our intuition. I call it common sense farming. Justin's experience as a pilot, hang gliding all these years… and his love for the wind has given us a greater understanding and respect to how it's all connected.
Harvest brings pride.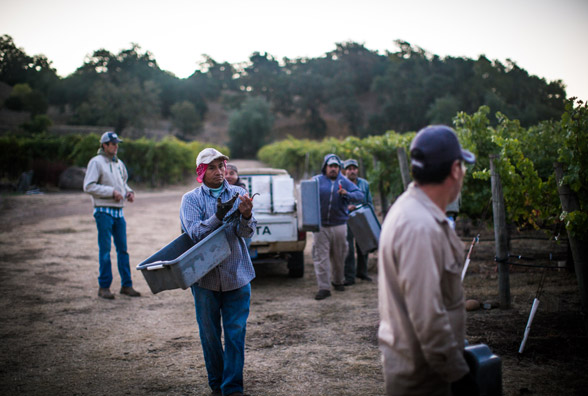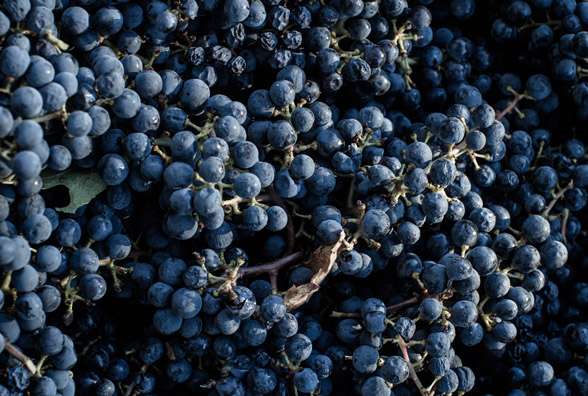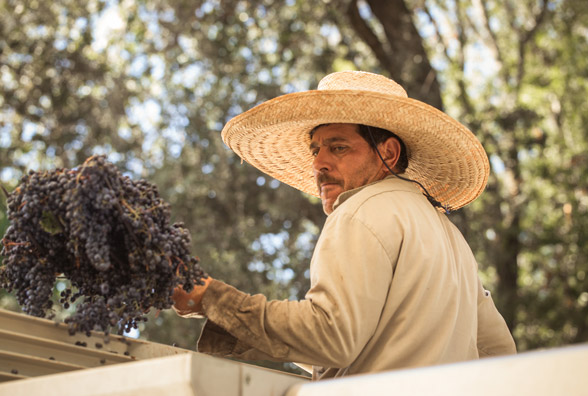 Karin – And hard work. Each cluster is handpicked by night harvest beginning at midnight. Perfect cool temperatures, capturing the optimal acids, seeking perfection in flavors all gently placed into small bins.
Justin – We begin de-stemming the fruit in the evening when it's cool again. Turning up the latino music, we begin our second shift. Hand-sorting each chosen vineyard selection — it's a slow, arduous, yet crucial technique to pure winemaking.
Karin – It's rewarding and indescribable, a year's work brought into the winery. Pride shows on all of our faces.
A selection by taste.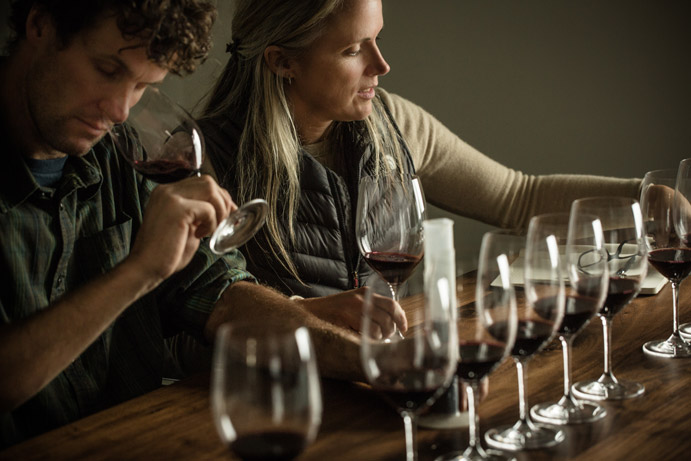 Justin – We ferment all lots by clone and soil selection individually in tank or concrete vessel. Indigenous yeast allows for long, slow fermentations, longer time on skins exuding elegance and grace — and a great story to be told.
Karin – Most can't take this approach to winemaking…
it requires farming your own grapes and having complete control over all aspects — vertical integration, I suppose… we call it a family business. It helps that we live within a minute of our winery door...
A vintage is made.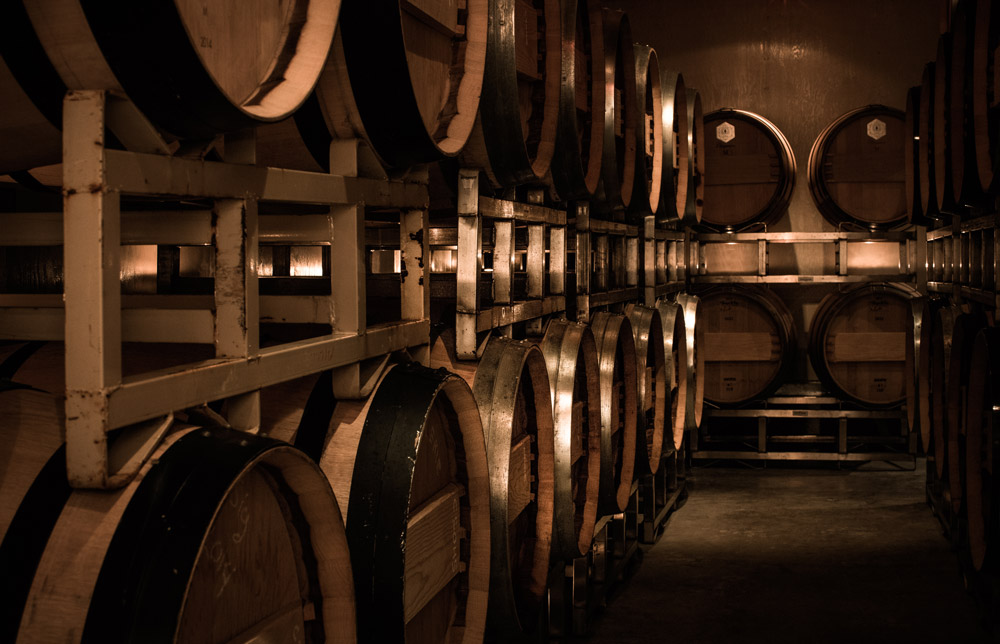 Karin – Our wines are made with our land and location in mind. An extraordinary commitment. We allow the year to unfold rather than manipulate or control the wine… this we believe is a winemakers' responsibility and a great skill.
Justin – We age our wines longer than most, for many reasons. Mostly our integrity. And our wines are crafted to age. Cellaring for seven years, this is our approach for the Garden Creek Tesserae -- a proprietary Bordeaux Red with a Cabernet Sauvignon backbone. Most great wines take decades...
Karin – We're proud of our wines. Building wines intended to age with beauty and dignity is an absolute reflection of who we both are as individuals. Build a strong foundation, it will never falter.
And next year it will start again.